About Us
Our team of over 80 employees strives to better manage the price of commodities you buy, sell or take title to on a regular basis. We have the experience to customize a fully integrated hedge program that will reduce your exposure to adverse price moves and bring greater control to your commodity output and input pricing.
Using technology and an objective approach, CIH is the trusted risk manager partner for approximately 600 domestic and international entities across livestock and beef production, merchandisers, ethanol plants, poultry and egg operations, processors, importers/exporters, crop producers, feed manufacturers and financial service companies.
Risk Management
Clients look to us for all aspects of their risk management needs. For example, farming enterprises hedge the value of their crops. Country and terminal grain elevators manage the value of stored inventory. Feed, grain and oilseed processors manage the cost of forward input prices and forward product sale prices. Animal and food processors manage ingredient price risk and establish minimum gross margins for their product sale price. Importers manage price risk into the future and while supplies are afloat.
Our experienced team can discuss, develop, execute, and manage an appropriate commodity hedge program specifically customized for you. We're here to make sure your needs are met.
Find out how CIH can help you »
Commitment to Trust & Value
Our services continue to develop in response to your needs. Our goal is to work with you, one-on-one, providing the necessary assistance and information to help you meet your organization's commodity price management objectives.
At Commodity and Ingredient Hedging, we customize effective price management programs that take into consideration your overall market position on net cash, futures, options and swaps. We also help you manage that cumulative position as the market changes. We're committed to providing you with the necessary services and tools that add value to your company.
Educational Excellence
We provide quality educational seminars designed to familiarize participants with the market dynamics, hedging concepts and applications. Tailored to specific industry groups, these programs allow commodity buyers, crop and livestock producers to become more comfortable either embarking on a hedging program for the first time, or refining their existing practices for even the most experienced risk manager. Education extends beyond producer perspective to include programming for the lending community.
Appropriate for all knowledge levels, these programs progress from introductory level topics including the role and function of a futures exchange to advanced hedge applications and position management.
We also offer customized, in-house training programs to fit the specific educational needs of your organization. Contact us to learn how we can structure a program tailored to your unique learning objectives.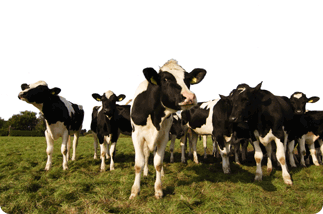 What We Offer You
One-of-a-kind Education & Training
Risk Assessment
Advanced Hedge Design and Maintenance
Hedge Policy Development
Internal Reporting Procedures
Margin Management
Talk to Us About Customized Training
CPE Credits
CIH is registered with the National Association of State Boards of Accountancy as a sponsor of continuing professional education and is now pleased to offer CPE credits with all of our seminars.