Price Risk Management
Weather, disease, trade policy and a range of supply and demand factors can cause commodity prices to rise or fall. For agriculture producers, it's critical to be able to manage this variability in costs.
Tools for Managing Risk
Managing price risk is generally accomplished by hedging, using a combination of contracting tools:
Margin Management
Some producers have the ability to manage output sale prices as well as commodity input prices. By addressing both cost and revenue risks, producers can gain greater control over long-term profit margins of their operations.
Learn more about margin management»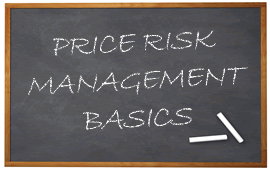 Learn More