Dairy Margin Management Service
A Team-Oriented Approach Based on Objective Analysis
CIH is widely recognized as an industry leader in margin management. The consultants on our Dairy Margin Management Service team work closely with clients looking to take full advantage of the opportunities the markets offer. CIH works in a team-oriented environment, collectively serving the needs of each client's unique profile. Each consultant is part of a team that exchanges ideas and develops strategies. All CIH consultants work one-on-one with clients in regularly scheduled weekly meetings.
Leveraging Unbiased Tools to Help Producers
We focus on helping dairy producers capture forward profit margins up to 18 months out, while proactively managing both milk and feed. We help clients identify opportunities and protect profit margins, then assist them in making better margin management decisions. CIH consultants leverage unbiased tools and expertise to help producers develop strategies for:
when to establish a forward profit margin.
evaluating contracting choices.
protecting profitability from risk of adverse moves in grain and milk prices.
designing flexible strategies to retain upside exposure to milk or lower costs if grain prices drop.
making adjustments to positions along the way to make pricing volatility work for you, rather than allowing the market dictate the bottom line.

CIH helps dairy producers get a comprehensive view of current margins while identifying opportunities to improve risk posture and protect profitability several quarters out. Consulting is tailored to your actual operation, cost structure, inventories, contracting, physical deliveries, etc., which allows us to develop a focused plan to target favorable margins regardless of what happens in the marketplace. Our clients have standing phone calls every week where we review markets, positions, and any needed adjustments to strategy.

Invaluable Customization

All CIH Dairy Margin Management Service clients have unlimited access to an easy-to-use, secure website that showcases an updated, accurate picture of your forward profit margins, all feed and milk positions, and a customized model of your operation's actual costs and revenues that is invaluable for quickly evaluating buy and sell decisions.

To explore how CIH can help you make better marketing decisions, call us now at 1.312.596.7755 to arrange a demo.

Reduce price risk. Protect profit margins. Take control of your bottom line.
Get Started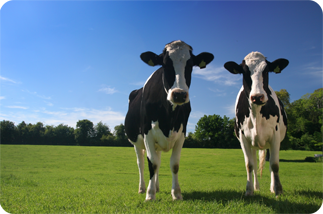 CIH and Margin Management
Establishing a solid margin management program is a critical component of your overall buying or selling function. We work directly with clients to assess and reduce price risk through a unique and effective process. We provide the technical expertise and service to get the job done including:
step-by-step plan to set up a margin management program
evaluation of forward margins to objectively identify opportunities
analysis of your market exposure of physical, futures, and options combined to ensure the right coverage.
powerful risk analysis software used to model strategies.
monitor & evaluate position performance.
skill at incorporating options into physical and futures positions.
insightful market review and analysis.