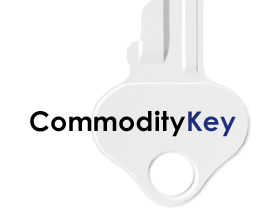 System Requirements
CommodityKey requires 1 MB of available RAM, 500k of available hard drive space, and an active internet connection for currency conversion updates.
Introducing CommodityKey, Your Free Conversion Tool
Introducing a free tool that simplifies quantity and price conversions for exchange traded commodities and organizes the specifications for this year's forward contracts.
Pick various exchange-traded commodities.
Convert quantities and units.
Convert price and choose from a dozen automatically updated currency types.
Calculate a converted total cost.
Reference related Futures and Options contracts.
Quick-copy data to other programs.
Use it anywhere, anytime!