Hog Margin Watch Newsletter
Hog Margin Watch is an executive summary of the projected forward profit margins (not markets) for the pork industry.
Who is this for?
This bi-weekly publication is free for agricultural producers and professionals in allied industries who would benefit from staying informed of current and projected levels of hog profitability.
What is included?
Receive our convenient and comprehensive report on the first and fifteenth of each month.
Compare margins in hogs that account for typical corn and meal requirements.
Get detail on the activity of the last 30 days.
Identify margin highs and lows, plus rank the latest values.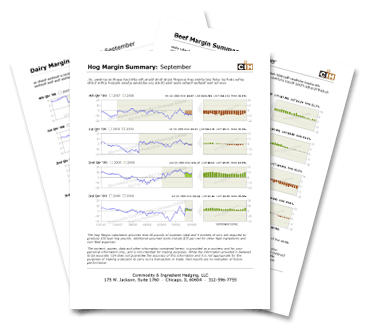 Take the Next Step
Subscribing to our bi-weekly report is quick and easy.