Hogs – Winter Webinar Series
The tools to manage hog price risk management have improved significantly in the last 6 months. As a pork producer, the proper use of these tools could have a significant impact on your bottom line. With that in mind, CIH is excited to announce a Winter Webinar Series designed to examine the benefits of these tools and their proper implementation into the overall risk management plan of producers.
February 18 – RMA's Livestock Insurance Programs
The recent improvements to the RMA's Livestock Insurance Programs are already having a positive impact on producers' bottom lines. It is important to understand the benefits that these programs can provide and the proper methods to integrate the programs into a producer's overall risk management. CIH has developed cutting edge tools to help producers evaluate the offerings and when utilized, the ability to monitor and track their performance.
CIH's Joe Hrusovsky and Ross Logan will address the following topics:
Livestock Insurance Programs' specifications
How and when to integrate the insurance strategies into your current risk management program
CIH tools developed to help guide producers' LRP based decisions

Registration Details

After registering, you will receive a confirmation email containing information about joining the webinar.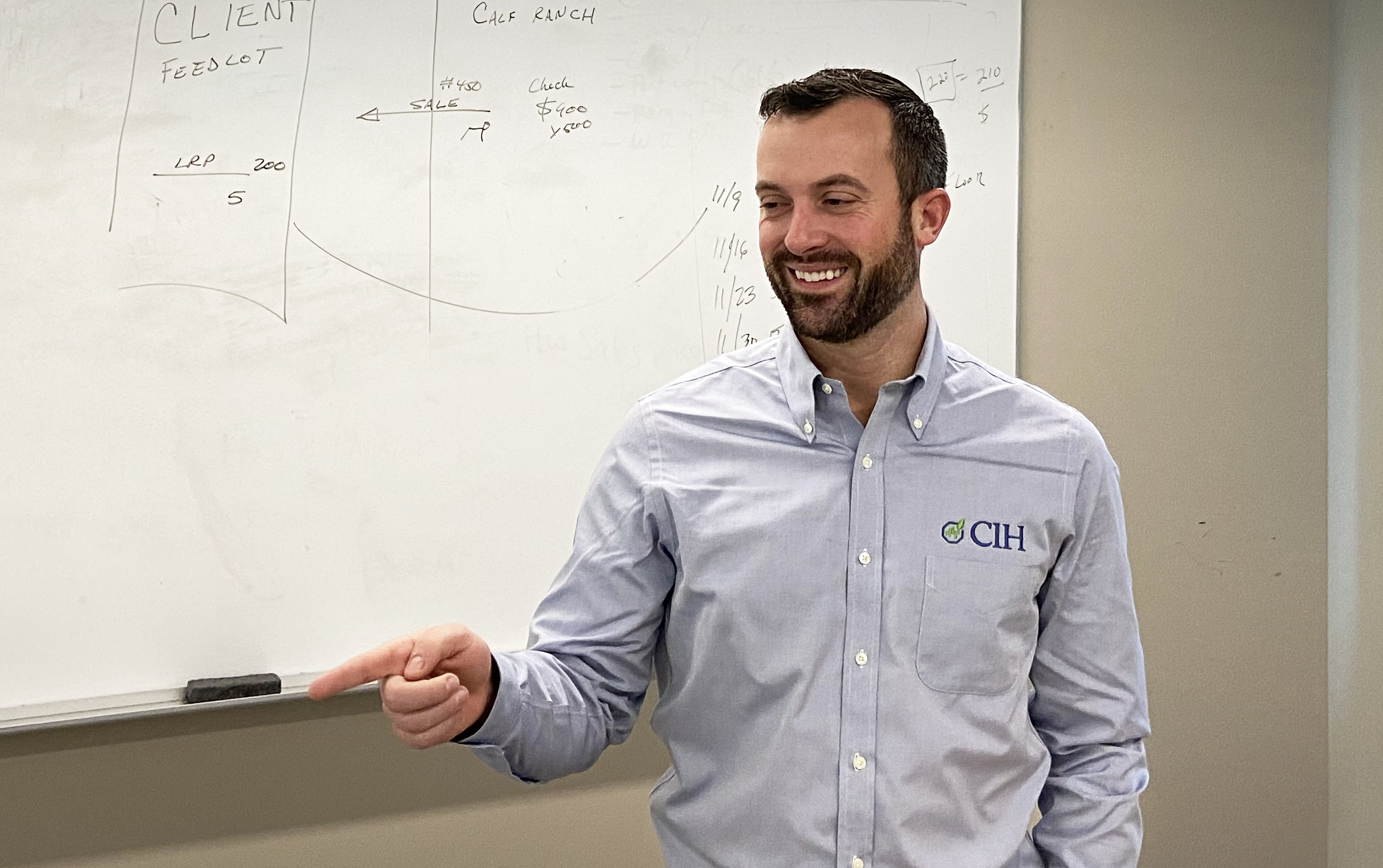 Dustin Baker leads a seminar
Price
$0 USD
Dates & Time
Thursday February 18, 2021
2:00-3:00 PM Central
Location
Mayo Clinic Health System Event Center
1 Civic Center Plaza Room 243
Mankato, MN
(Hilton Garden Inn Downtown is next door and connected by skywalk)
Webinar