Dairy Margin Management Seminar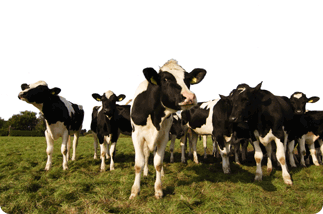 Total Continuing Professional Education (CPE) Credits: 15
This program is designed to help dairy producers identify and protect forward profit margins. Appropriate for all experience levels, this comprehensive two-day seminar includes a thorough review of cash market alternatives and a fundamental background of the futures and options market. The seminar will also focus on how the cash market, in combination with the options market, can help increase flexibility to optimize the profit margin in your operation.
08/21/2013 – Margin Management Fundamentals
Introduction to Margin Management: (2 CPE Credits)
Identify forward profit margins using the futures market as a price discovery tool to help direct contracting alternatives.
Composition of Price: (2 CPE Credits)
With a background understanding of why the market exists and how it works, we move on to address the relationship between the futures price and the physical commodity price (cash price). An understanding of the relationship between futures and the cash price leads to why informed price management would be beneficial to a dairy operation.
Contracting Choices: (2 CPE Credit)
Illustrates different methods to price or take title to a commodity. Feedmills, co-ops and creameries offer various alternatives: basis contracts, cash forward contracts, and other types of cash contracts. Futures and option strategies can be very complimentary to cash contracting methods. The obligations, benefits and considerations of these choices are also discussed.
Case Study: (2 CPE Credit)
This section dives into specific examples of using a hedge policy through a historical market to demonstrate the process of capturing profit margin opportunities for a dairy, reconciling gains and losses on hedge positions to purchases and sales in the cash market will be discussed.
08/22/2013 – Advanced Hedging Applications and Margin Management
Introduction to Options: (2 CPE Credits)
Emphasizes how option strategies can provide valuable flexibility to a pricing decision. What exactly are options? Calls and puts? How are they priced? How are time value and intrinsic value calculated for a given option? What rights and obligations do buyers and sellers of options have? If exercised, what futures positions will one assume? This section builds a solid foundation of option concepts that allows for effective use of these pricing tools.
Core Strategies, Adjustments and Best Practices: (2 CPE Credits)
Hedgers have a myriad of strategy choices from which to choose. This section facilitates the comparison of mathematical outcomes of one choice versus the other for effective decision making. Participants learn how to calculate profits and losses on futures and various option combinations. This section summarizes a wide variety of strategies including their implications, advantages and disadvantages.
As a group, we will work through examples using a full array of contract alternatives to illustrate the development of a hedge position and the process of offsetting positions and setting physical prices.
Margin Management Simulation: (4 CPE Credits)
Through an interactive format, participants are guided through an actual historical market case study that reinforces the topics built from the previous training. The attendees are grouped into teams representing unique dairy cattle operations.
Each dairy production entity will be equipped with their own computer and position analysis software. Team members will collaborate to make price management decisions over several different time periods to manage both feed input costs and milk sale revenue together as a single unit of risk. The teams ultimately share their strategies and the rationale behind their decisions.
The trainer interacts with the teams throughout the simulation to answer questions, offer guidance and ensure maximum understanding for all team members. The session concludes with a thorough review and summary of the decisions to further emphasize the opportunities and implications of the various hedging alternatives and strategies.
Seminar Details
Registration fees includes continental breakfast, lunch and all seminar materials.
Notice of cancellation must be received by 08/07/2013. Cancellations received after 08/07/2013 are subject to a $100 administration fee. Note that you may substitute enrollees to avoid scheduling conflicts.
For more information regarding refund, compliance and/or program cancellation policies, please contact our office at (312) 596-7755.
Official Registry Statement

Commodity & Ingredient Hedging, LLC is registered with the National Association of State Boards of Accountancy (NASBA) as a sponsor of continuing professional education on the National Registry of CPE Sponsors. State boards of accountancy have final authority on the acceptance of individual courses for CPE credit. Complaints regarding registered sponsors may be addressed to the National Registry of CPE Sponsors, 150 Fourth Avenue North, Suite 700, Nashville, TN, 37219-2417. Web site: www.nasba.org
Registration
If you prefer to enroll by phone,
please call 1-866-299-9333.
Price
$550
Dates & Time
Aug 21st – Aug 22nd
8:30 A.M. to 4:30 P.M. daily
Learning Objective
Participants will be introduced to the mechanics of the futures and options markets and the terminology related to the futures industry. Participants will also learn how to utilize risk management strategies to manage commodity price risk.
Learning Level
Basic
Prerequisites
None.
Advanced Prep
You may want to review our educational site, Margin Manager.
Delivery Method
Live
Location
Lake Tahoe, Nevada
Harrah's Hotel & Casino
15 Highway 50
Stateline, NV 89449
Tel: (800) 427-7247
Discount rate available