Crop Margin Management Seminar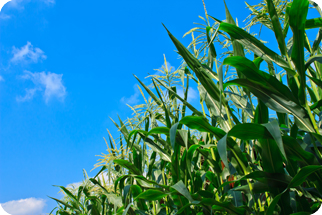 Total Continuing Professional Education (CPE) Credits: 16
This program is designed to help crop producers develop a marketing edge for their operation by managing their profit margin. Appropriate for all experience levels, this comprehensive two-day seminar encompasses a thorough review from fundamental background of the futures market–including terminology, order flow and margining topics–to position structure and management. The seminar also covers futures and options strategies that allow complete flexibility to optimize the profit in the operation.
Day 1 – 08/28/2012

Futures Market Fundamentals (2 CPE Credits) An introduction to the futures markets, including terminology and mechanics. We will explore the role of the clearing service provider, regulation of the futures industry and the importance of the margining system to the integrity of the exchange.

Futures Pricing (2 CPE Credits)
The relationship between commodity futures prices and the price on the cash (spot) market, and an introduction to commodity price management.

Contracting Choices (2 CPE Credits)
The obligations, benefits and other considerations of basis contracts and cash forward contracts, as well as the various alternatives to cash contracting, such as futures and options strategies.

Managing Price Risk (2 CPE Credits)
Using futures to hedge the risk of unfavorable movements in crop prices. A group exercise will test participants' ability to establish a price for a commodity.
Day 2 – 08/29/2012
Managing Basis Risk (2 CPE Credits)
Using futures spreads to address the basis risk inherent in a producer's cash price.

Adding Flexibility with Options (2 CPE Credits) Using options to establish a risk/return balance that matches the needs of a given crop operation. We will explore the factors that contribute to the cost (premium) of an option and how to exploit the asset value of positions to minimize net cost and maximize profit margins as markets change over time.

Selecting the Right Option Strategy for Your Needs (2 CPE Credits)
A comparison of the impact on profit margins from various option strategies alone and in combination. We will work through several examples to illustrate the development of a hedge position, and the process of managing those positions over time.

Applying Concepts Learned (2 CPE Credits)
An interactive price management simulation to reinforce and test new skills. Working in teams and guided by a trainer, participants will make price management decisions over an entire crop production period and evaluate the resulting effect on net margins. The session will conclude with a review of the opportunities and implications of the various hedging strategy alternatives.

Participants will be furnished with a computer and position analysis software for the simulation.
Registration Details
Registration fee includes all seminar materials, as well as breakfasts, lunches and a networking cocktail reception on Wednesday evening.
Registration is transferrable, however cancellations received after
08/14/2012 are subject to a $100 administration fee. For more information regarding compliance and/or program cancellation policies, please contact us at 1.866.299.9333.
Official Registry Statement

Commodity & Ingredient Hedging, LLC is registered with the National Association of State Boards of Accountancy (NASBA) as a sponsor of continuing professional education on the National Registry of CPE Sponsors. State boards of accountancy have final authority on the acceptance of individual courses for CPE credit. Complaints regarding registered sponsors may be addressed to the National Registry of CPE Sponsors, 150 Fourth Avenue North, Suite 700, Nashville, TN, 37219-2417. Web site: www.nasba.org
Video Testimonial

Watch Crop Producer, Craig Klinge of Crothersville, IN discuss why CIH's Crop Margin seminar has helped him make better marketing decisions.
Registration
If you'd prefer to enroll by phone,
please call 1.866.299.9333.
Price
$550
Dates & Time
Aug 28th – Aug 29th
8:30 A.M. to 4:30 P.M. daily
Learning Objective
Participants will learn the mechanics of the futures and options markets, and will gain an understanding of when, how and why to use these alternatives — in conjunction with the cash market — to add flexibility to a commodity price risk hedging strategy.
Learning Level
Basic
Prerequisites
None
Advanced Prep
None
Delivery Method
Live
Location
120 South La Salle Street, Suite 2200
Chicago, IL 60603
Travel Assistance
Please use the following links for more information to help with your travel plans:
Lodging - Downtown
Transportation - Trains
Lodging - O'Hare
Lodging - Midway
There is a risk of loss in futures and options trading. Past performance is not indicative of future results. The information contained in this publication is taken from sources believed to be reliable, but is not guaranteed by Commodity & Ingredient Hedging, LLC, nor any affiliates, as to accuracy or completeness, and is intended for purposes of information and education only. Nothing therein should be considered as a trading recommendation by Commodity & Ingredient Hedging, LLC. The rules and regulations of the individual exchanges should be consulted as the authoritative source on all contract specifications and regulations.
The information contained in this publication was created by Commodity & Ingredient Hedging, LLC and should not be copied or redistributed without its consent.
Copyright © 2016 Commodity & Ingredient Hedging, LLC. All rights reserved.